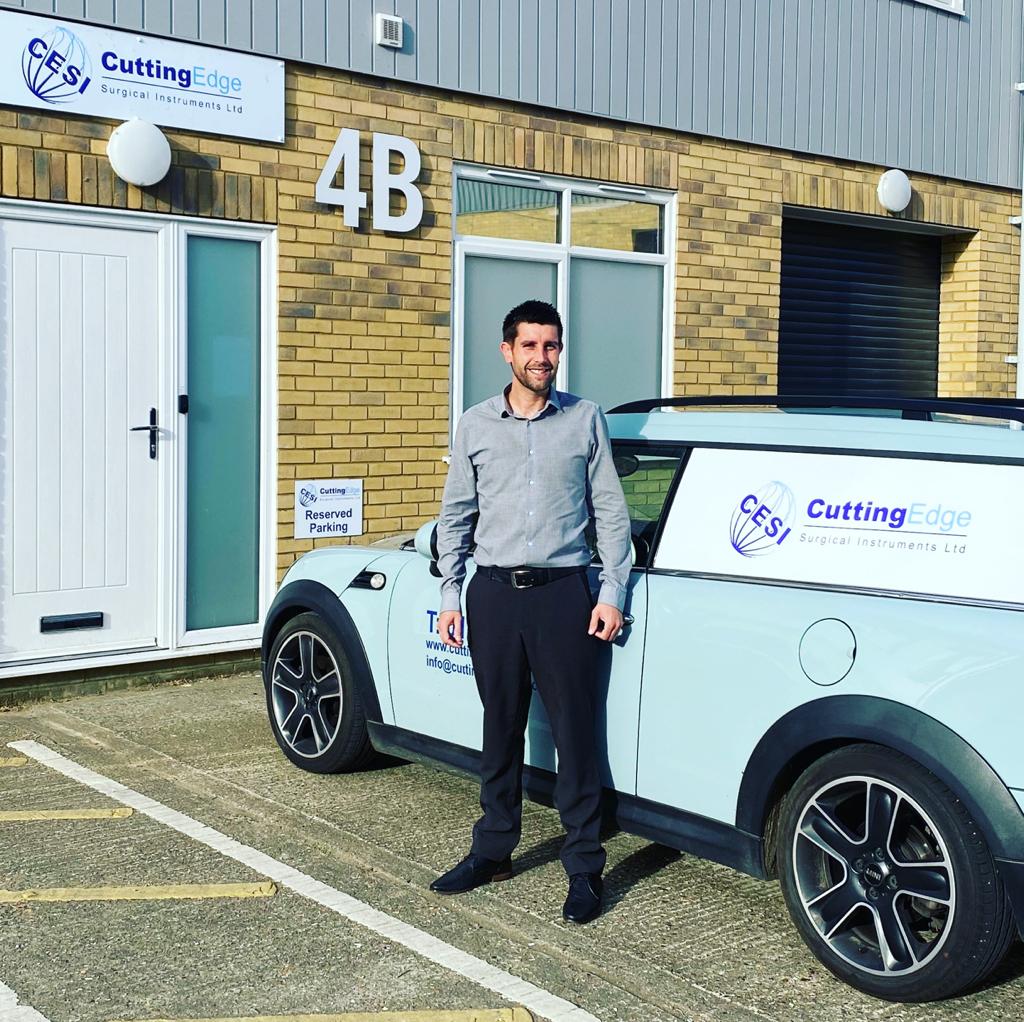 Barry joins our Sales Team
We are so delighted that Barry Hackett has joined our team. He joins us as National Account Manager. His role involves ensuring all UK customers are receiving a first class repair service plus assisting all customers with Surgical Instrument purchases. Many customers will already know Barry and the value he brings to our team.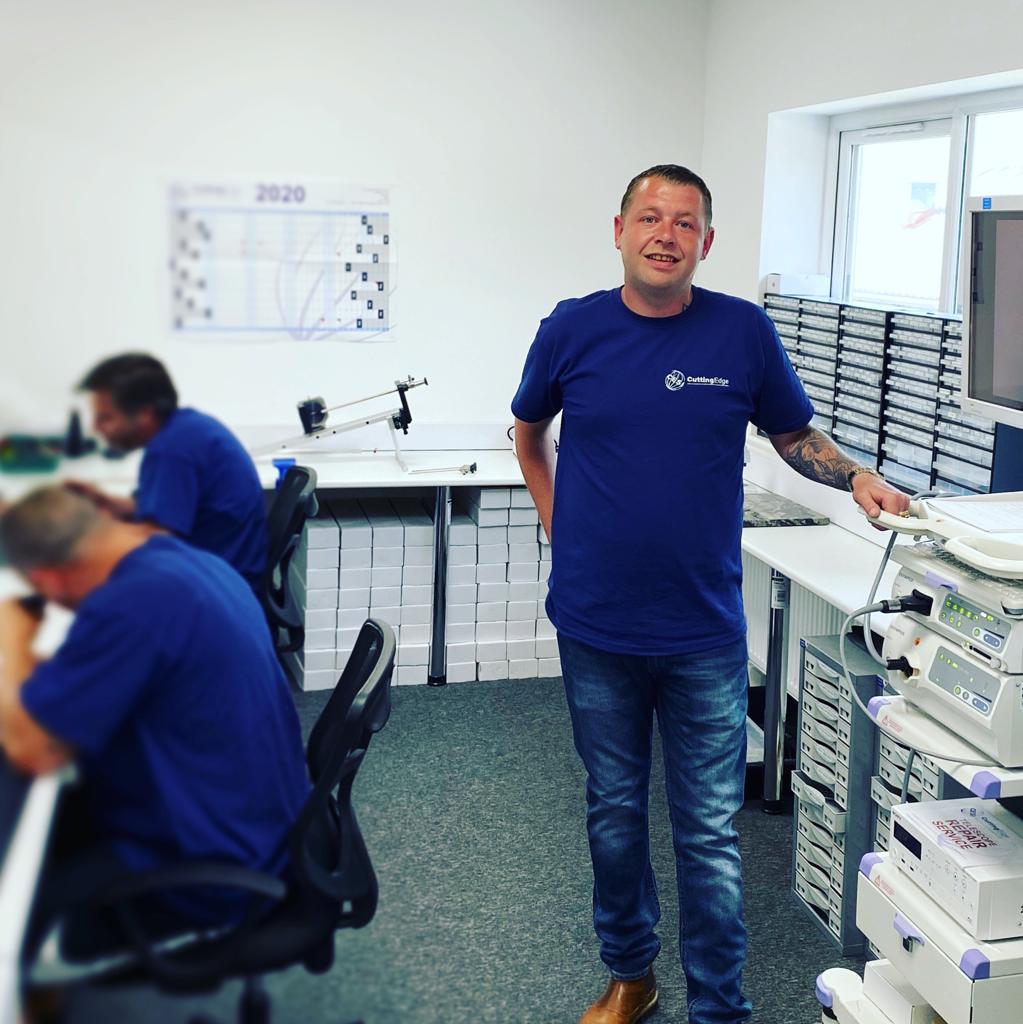 Levi heads up Rigid Scope Lab
Another fantastic recent addition to our Technical team is Levi Cutts. Levi's role as Rigid Endoscope Lab Manager involves ensuring all Rigid Scope Repairs are completed to the highest standard and that all technicians are always fully trained and up to speed with all latest technologies and manufacturers specs.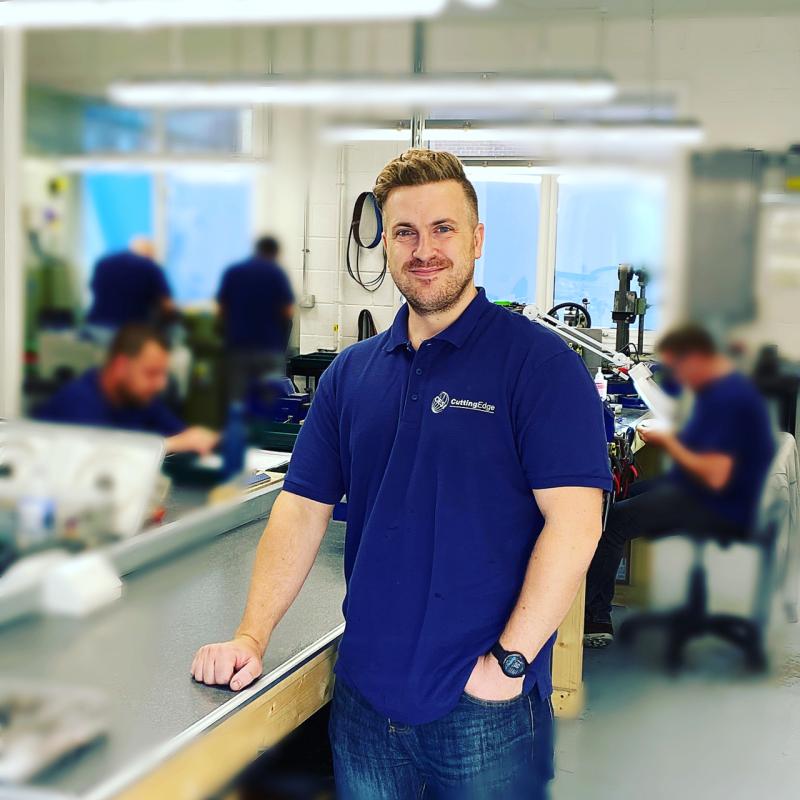 Chris joins us as Workshop Manager
Another great addition to our Technical Team is Christopher Grist. He joins us as Workshop Manager and is responsible for overseeing all Surgical Instrument repairs. We have worked with Chris for approx 20 years when he first started as an Apprentice Diathermy Coating Technician. Chris has worked hard over the years to broaden his knowledge of all Surgical Instrument repairs and will continue to expand our team and our skill sets.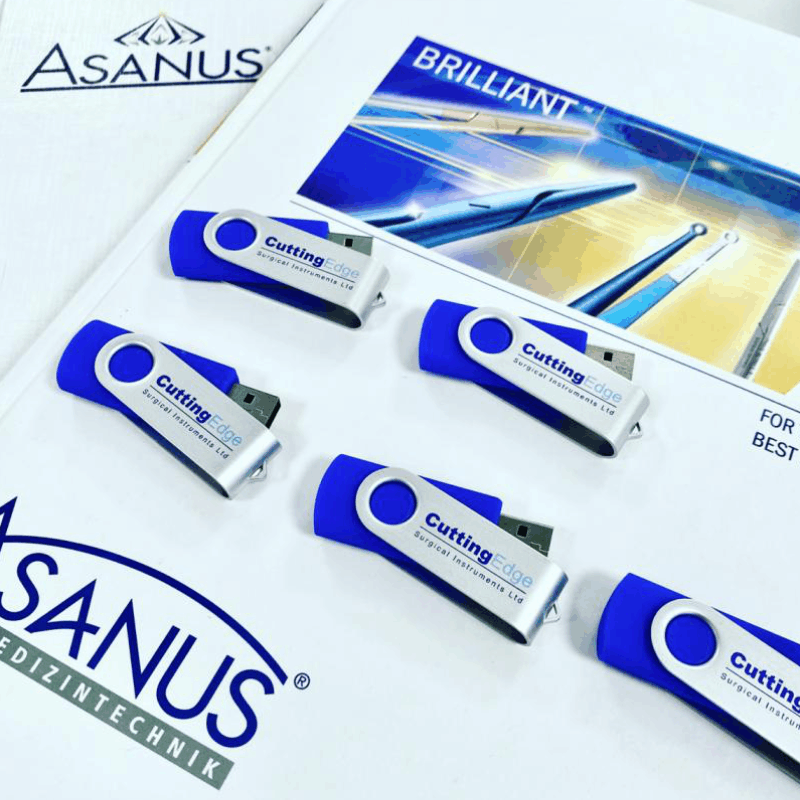 ASANUS Catalogues now available
We are distributors for the superb ranges of Surgical Instruments manufactured in Germany by ASANUS Medizintechnik GmbH. The 18000 Surgical Instruments are manufactured to a very high quality in accordance with ISO13485 and cover all surgical specialities. Physical and digital copies of all ASANUS catalogues are available from us now!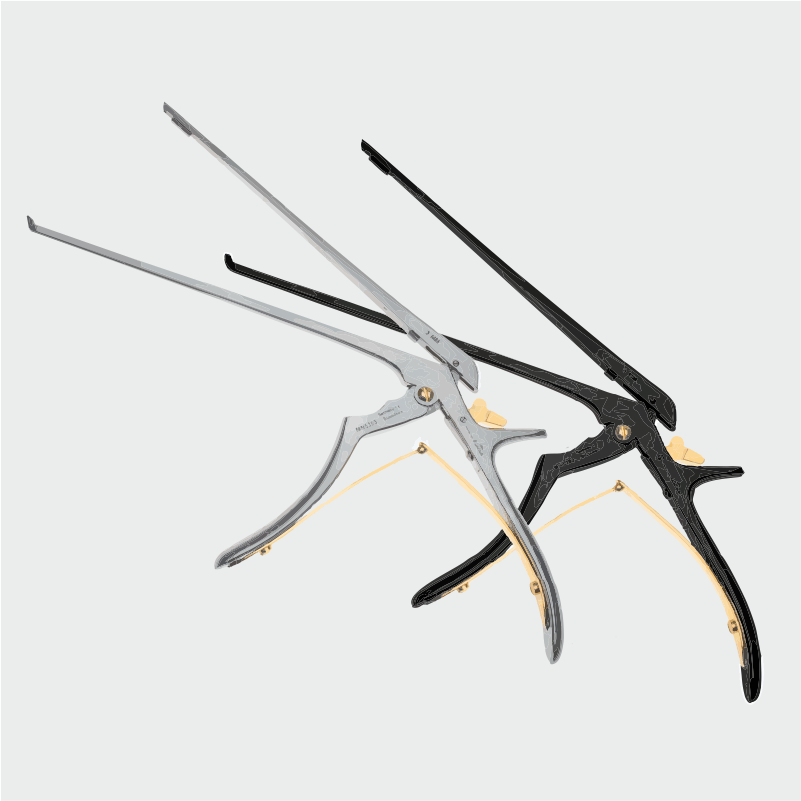 New Range of Kerrison Punches
We are delighted to offer a brand new range of high performance Kerrison Punches manufactured by ASANUS Medizintechnik GmbH in Germany. These partial take-apart Kerrison punches are an ideal solution for effective cleaning whilst removing the risk of mixing up correct pairs. Shaft lengths available are from 180mm to 280mm and bite size from 1mm to 6mm. Supplied with or without bone ejectors and a range of footplates including Standard, Thin, and Superfine. Available with standard Stainless Steel finish, a TITANIT Distal Tip, or a full Ceramic Black finish. All patterns can be found in our catalogues which are available as either a digital download here on our website or a physical copy can be delivered to you upon request. Samples are also available by contacting our office on 01992 558222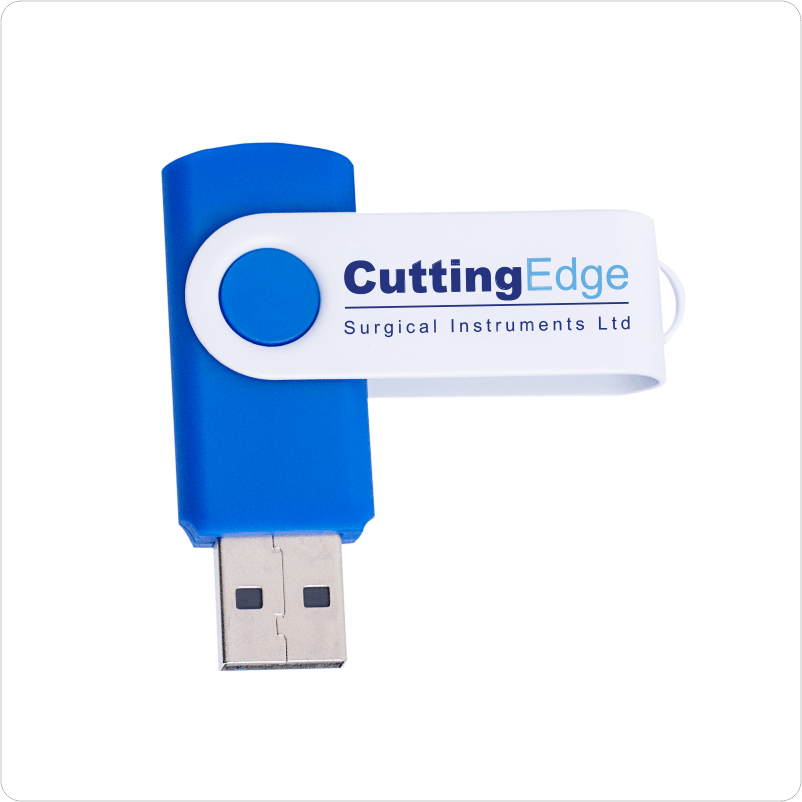 Digital CESI Catalogues are here!
We are delighted to have all available ASANUS Medizintechnik GmbH digital catalogues available on a handy USB Flash Drive. Around 2000 pages and approx 20000 Surgical Instruments all saved on a handy little memory stick! This first edition contains the main ASANUS Surgical Instrument catalogues in PDF format allowing you to save to your devices and search through all pages by keyword etc. We will be adding all new catalogues and literature to the second edition Memory Stick which will be available later this year. The secong edition will also have different file formats of each catalogue to suit your own preferences.
Physical copies of all catalogues are also available upon request.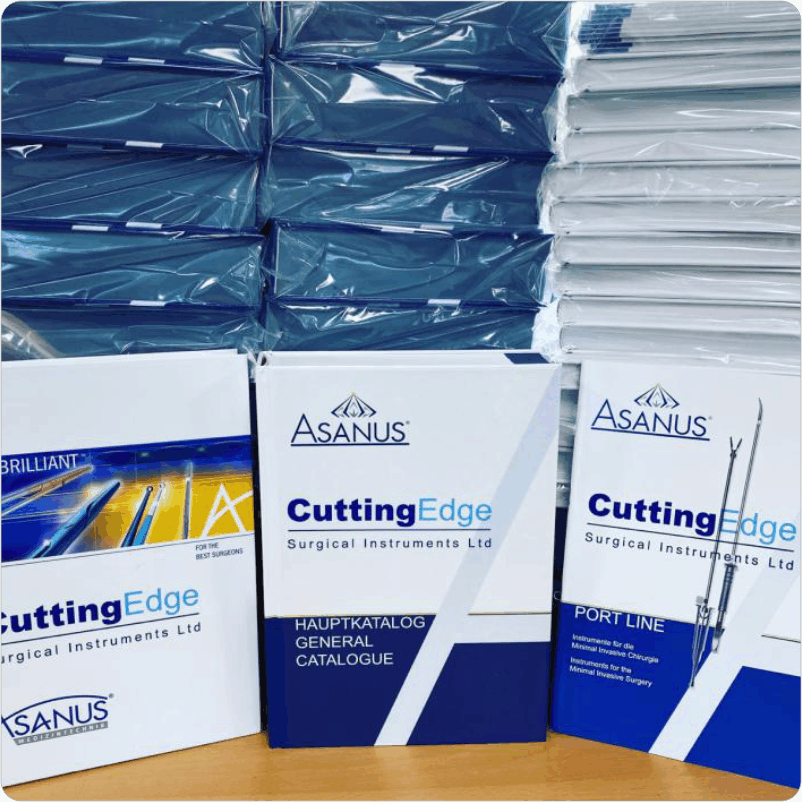 All New ASANUS Catalogues printed
Our first batch of ASANUS Medizintechnik GmbH catalogues have arrived, with a full range which includes around 18000 different Surgical Instruments for all surgical specialities.
All manufactured in accordance with ISO13485.
Please do not hesitate to contact us for your copy available by contacting our office on 01992 558222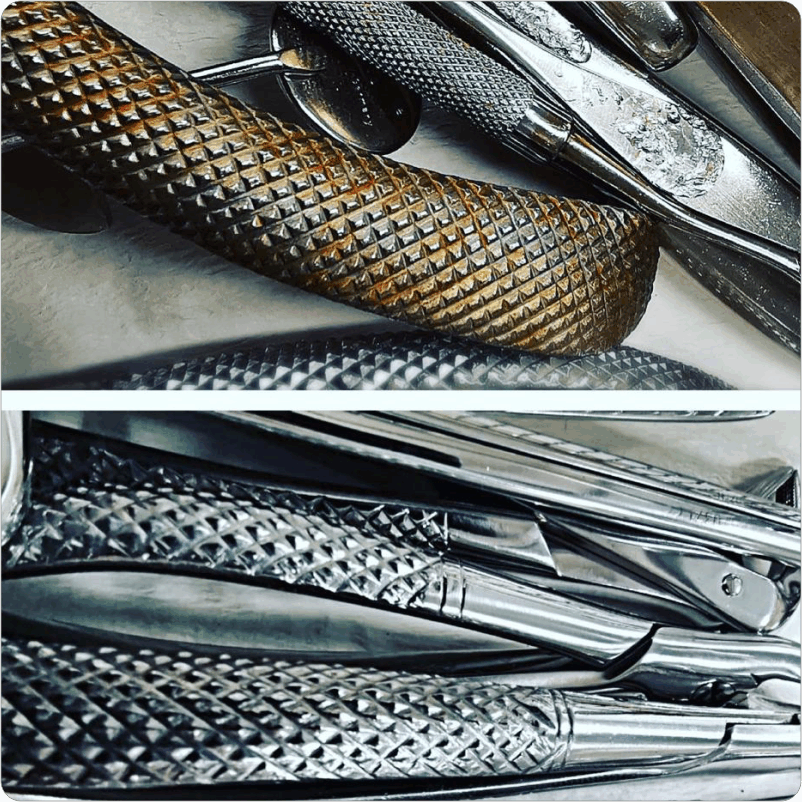 Old Surgical Instruments like NEW again!
We can make old and damaged Surgical Instruments like brand new!
These Dental Instruments were in a very poor state and certainly not fit for purpose but thanks to the skills of our technicians they were brought back to life again!
We perform miracles on a daily basis so why not give us a try?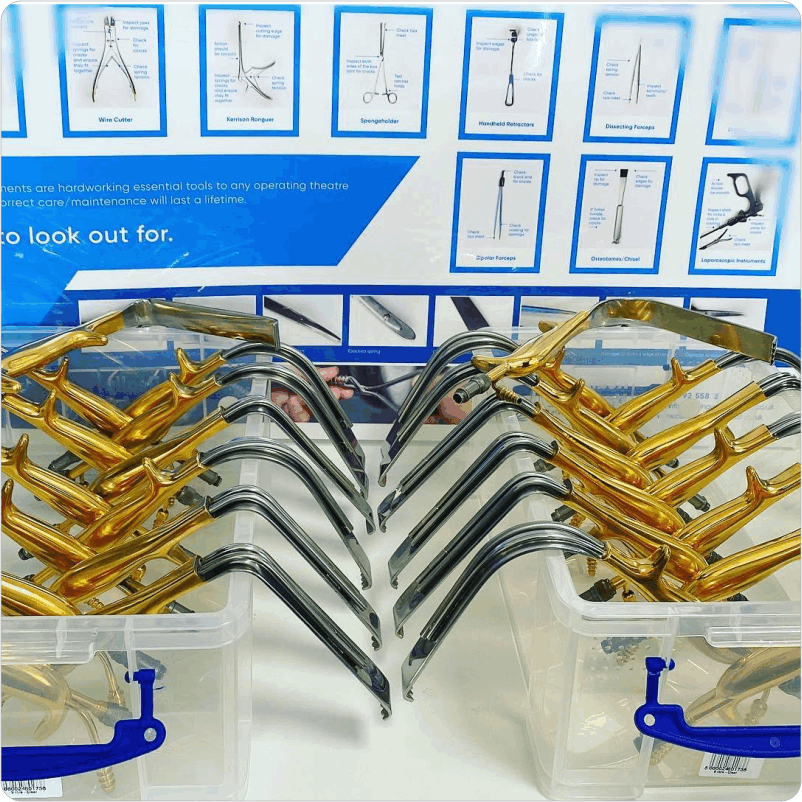 Another Fabulous Refurb Completed!
Beautifully refurbished Tebbits Retractors brought back to an "As New" condition… At Cutting Edge Surgical we take pride in the quality of our repairs, with decades of experience in surgical instrument repair you can be confident with Cutting Edge Surgical you are getting an unrivalled quality of repair. Totally refibred to provide perfect light, fully refurbished and reshaped stainless steel, handles checked for leaks and repaired or replaced as necessary, and new 18ct gold plating finishes off the "as new" look of the instrument. These refurbishments are only possible due to the knowledge and experience of our technicians along with the investment we have made in the latest generation equipment.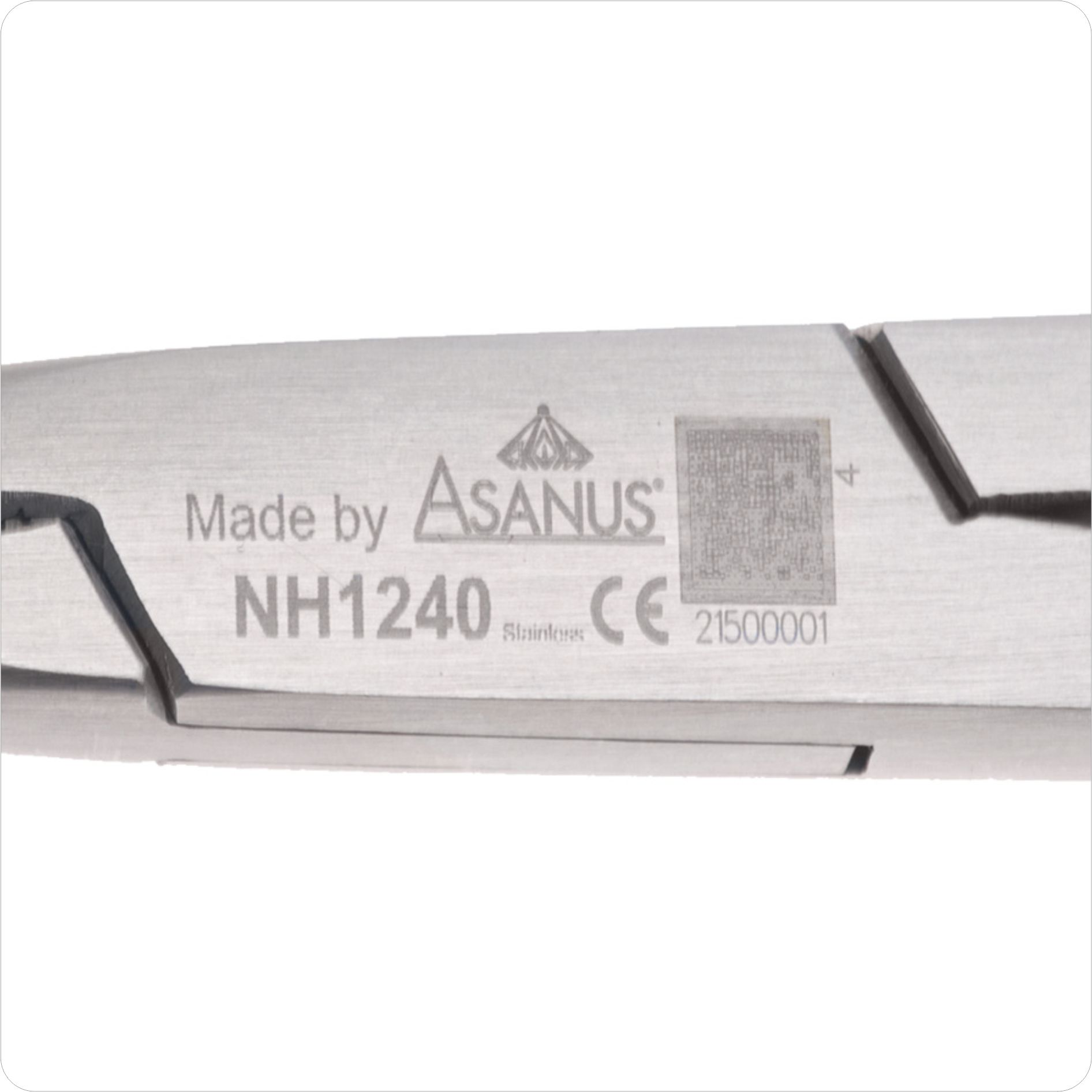 ASANUS Surgical Instruments already have DataMatrix
Did you know that all the ASANUS Medizintechnik GmbH Surgical Instruments that we supply have a data matrix code etched on them at the ASANUS factory in Germany. This code includes the batch number and also the Surgical Instrument individual serial number. It enables complete, gap-free, traceability of your Surgical Instrument all the way from production to use in your Operating Theatre. The instrument is also marked with the ASANUS product reference number for easy identification and re-ordering. We provide free ASANUS catalogues in both a physical and a digital format. For more information, prices and samples please contact our office on +44 (0)1992 558222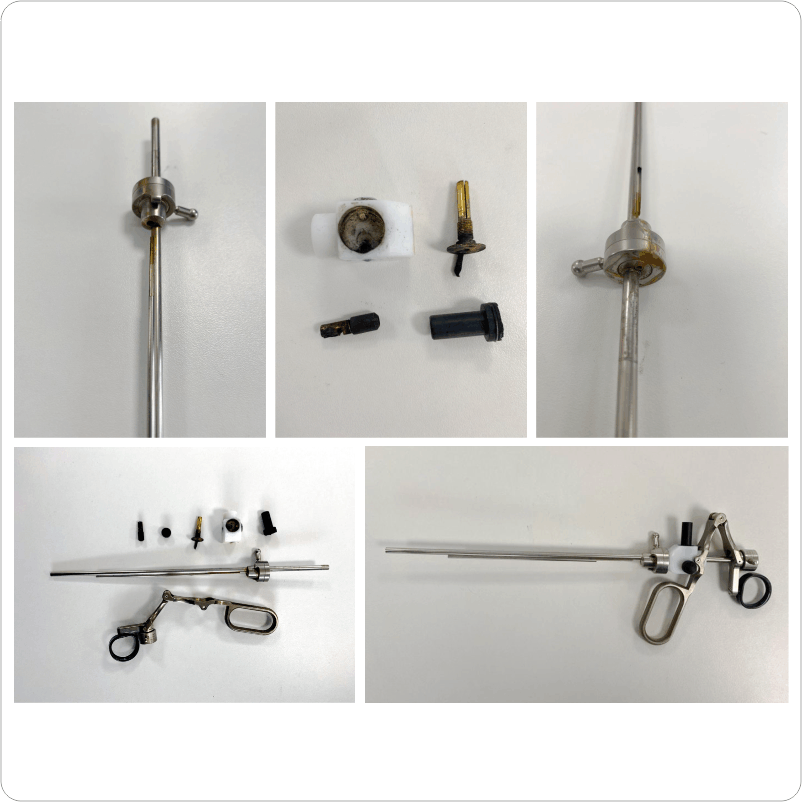 Another Happy Customer!
A very shabby Working Element disassembled, refurbished, reassembled, tested and returned to a very happy Cutting Edge customer! All individual parts were fully restored to a new condition and white mount block was replaced. Again, this level of repair is only possible because of the experience of our technicians, the range of workshop equipment we have invested in, and our worldwide access to replacement parts. If you want to experience a new level of repair service then please contact us on +44 (0)1992 558222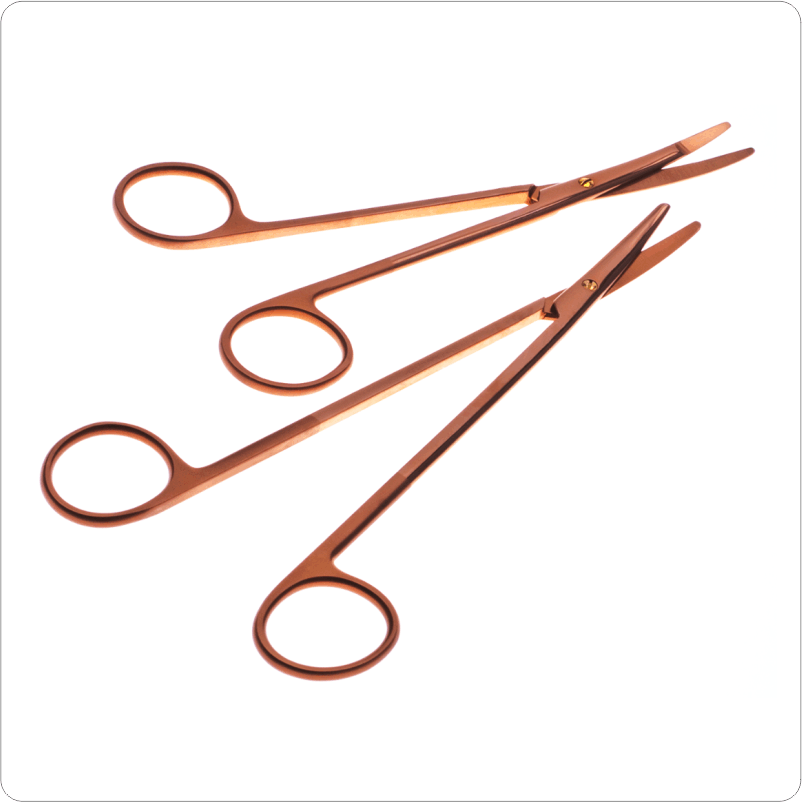 ASANUS TITANIT®
Cutting Edge Surgical Instruments are delighted to offer TITANIT® "A new standard for cutting instruments" The TITANIT® Scissors made by ASANUS and now supplied by Cutting Edge are considered the benchmark for premium scissors. ASANUS TITANIT® instruments offer you premium class cutting instruments created using sophisticated manufacturing technologies with innovative and economical benefits. All TITANIT® scissors provide a degree of hardness far above the usual standards and are particularly characterised by an extremely high quality of cut. This offers you decisive cutting advantages in the Operating Theatre and a high degree of economic efficiency due to a long cutting life and therefore requiring less maintenance. Optical reflection is greatly reduced by the TITANIT® surface. We now also offer TITANIT® needle holders and other instruments with high abrasion resistance. The TITANIT® instruments are free of chromium and nickel and thus protect users and patients.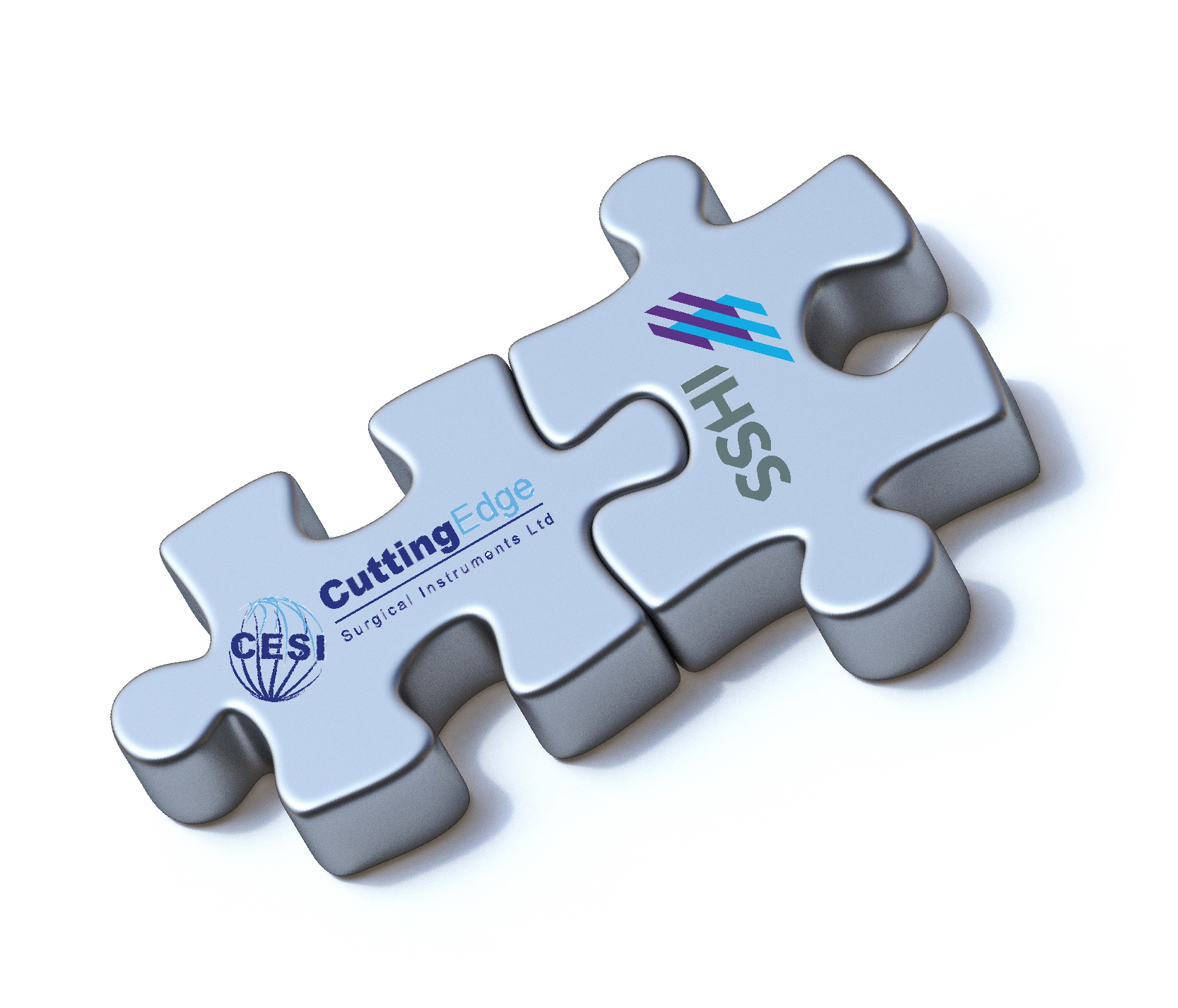 CESI to provide services to IHSS Ltd!
Cutting Edge Surgical Instruments Limited are pleased to announce that on 22/02/2021 we signed a contract with IHSS Ltd to be their exclusive Surgical Instrument Repairer and Supplier for the next 5 years. We will be working closely with them in both their existing and future projects, to provide the end users with an unbeatable service in both quality and cost.
We are very much looking forward to the next chapter in the Cutting Edge Surgical journey. Exciting times ahead!